3   Gucci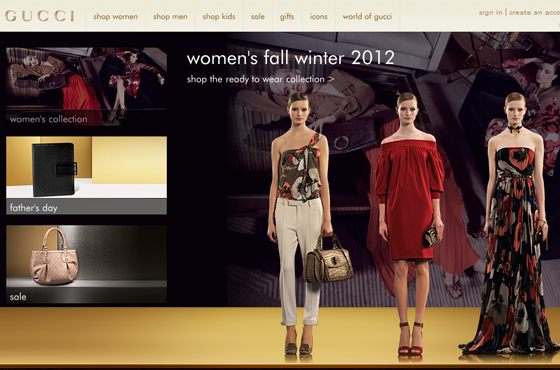 Image and Description via: gucci.com
Gucci is a popular Italian fashion and leather goods label. Gucci.com is Gucci's official digital flagship, offering luxury handbags, shoes, ready-to wear and small leather goods for men and women.
2   Sunglass Hut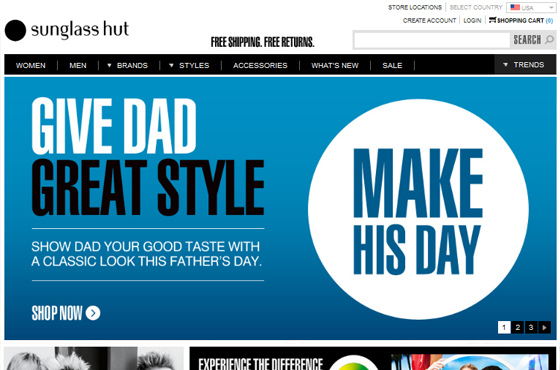 Image and Description via: sunglasshut.com
At Sunglass Hut, their mission is to be the premier shopping and inspiration destination for the top brands, latest trends and exclusive styles of high quality fashion and performance sunglasses.
1   Baghaus          
Image and Description via: baghaus.com
At Baghaus they don't take themselves too seriously but they are COMPLETELY serious about their bags and 110% committed to giving you the best customer service possible. On their site, watch in-depth video reviews of their newest products, talk to their fun and friendly customer service reps, and browse their carefully curated selection of bags chosen by fellow bag maniacs just like you.