4
2008 Beijing: 4×100 Medley Relay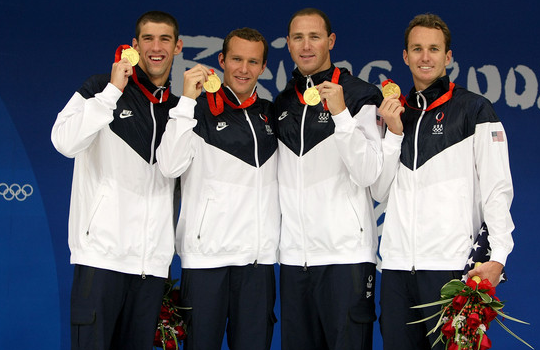 via: Zimbio
The U.S. has never lost the Olympic medley relay, but it came close in Beijing, needing a strong butterfly leg from Phelps and effective close from Lezak in the freestyle to overcome an early Australia lead. Lezak held off Eamon Sullivan to nip the Aussies by only .07 and hand Phelps his record-breaking eighth gold medal of the Beijing Games.
3
2012 London: 4×100 Freestyle Relay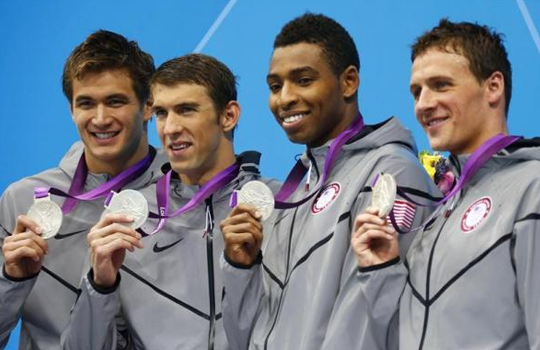 via: Reuters
Redemption for France (after being chased down in 2008), as Yannick Agnel chased down Ryan Lochte in the final leg of the 4×100 Freestyle Relay; a stunning gold medal victory for the French. This French victory gave Phelps the first silver medal of his career, despite Phelps swimming the fastest split on the American relay.
2
2012 London: 200m Butterfly
via: Zimbio
Although Phelps medaled, this might be the most disappointing finish of his career. In what is clearly his best and most signature event, Phelps was in command after 75 meters in his best event, but approached the wall between strokes and was out touched by the hard-charging le Clos from South Africa by .05 seconds.
1
2012 London: 4x200m Freestyle Relay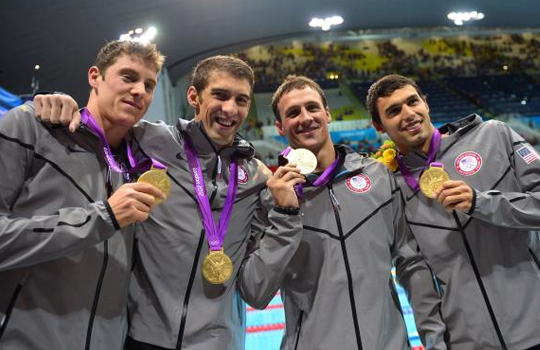 via: Wyoming Public Media
In what felt like a flashback to Beijing — finally — Lochte, Conor Dwyer, and Berens handed Phelps a huge lead over the French and he did nothing to waste it, swimming the Americans' fastest split to win the gold by more than three seconds. Phelps's second medal of the night also made him the most decorated Olympian of all-time.