9 Reasons Why King James Was Crowned
6
He Was In a Peaceful Place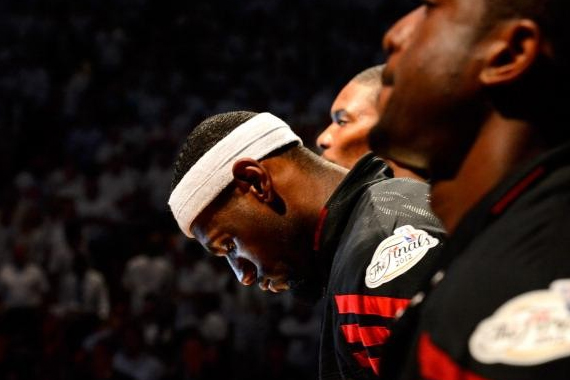 via: Examiner
LeBron has said that he plays the game of basketball with a lot of fun and love. Contrarily, last year, this was not the case. Amidst all of the criticism about his decision to "take his talents to South Beach," LeBron had created a mental list of the people who were rooting against him (i.e., one Mr. Skip Bayless). He felt like the world was against him. He saw himself as the villain and he played the game with a lot of anger and revenge in his heart. This year, he found a more peaceful place. Turned off sports radio and television, stopped reading newspaper articles about him. The media became no issue to him. He would read The Hunger Games and other novels before games. In turn, he became more relaxed and increased his focus.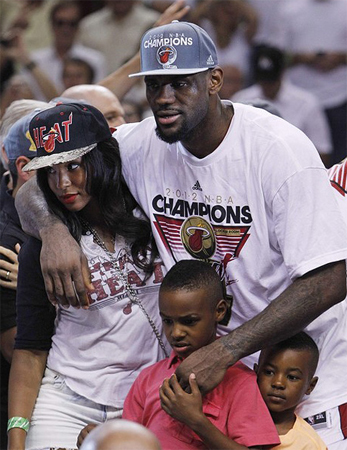 via: Sandra Rose
In LeBron's first year in Miami, he had to struggle with settling into a new city. During this process, he had to deal with living in Miami by himself until his family was able to move with him to South Florida. His fiancee and two sons had to stay behind in Ohio while LeBron battled through the pressures of year one of "The Heattles." Coming home to a empty mansion every night was not a good feeling. Now that his family finally made the transition with him to South Florida, he is in a much better place.
4
Played More Aggressive This Year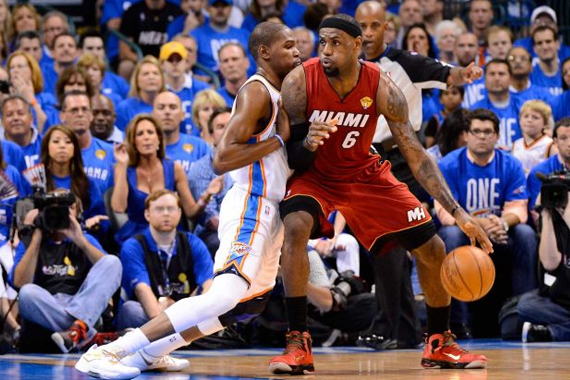 via: Stamford Advocate
At 6'8″, 260-ish lbs., LeBron is a locomotive heading to the basket. He can get to the basket whenever, wherever and however he wants. Critically, he has had a tendency to fall in love and bailout with jumpshots. In the offseason after the 2011 NBA Finals, it was reported that LeBron was working with great big man Hakeem Olajuwon on his post game. Well, it showed this year. LeBron was much more comfortable moving without the ball and getting the ball on the block, the elbows and midpost. In turn, his field goal percentage rose and the game came much more easier to him.