9 Reasons Why King James Was Crowned
By far the most criticized figure in sports history, LeBron James has experienced a multitude of obstacles on his route to his first NBA championship. He crossed the finish line of that obstacle course last night as the Miami Heat defeated the Oklahoma City Thunder in the NBA Finals, four games to one. Deemed "King James" straight out of high school, many felt that LeBron didn't deserve the crown until the Larry O'Brien Trophy was in his possession. Well LeBron detractors (and bitter Cleveland fans), its time to eat crow. Here are 9 reasons that King James was finally crowned:
9
30 points, 9 rebounds, 5 assists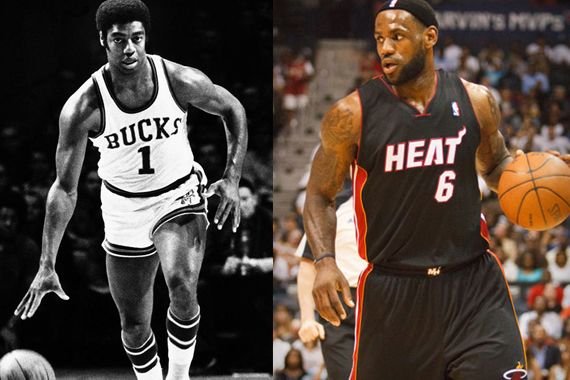 via: The Best Basketball Blog & USA Today Sports
When you talk about a player having 30 points, 9 rebounds and 5 assists, you would think that that player dominated that respective game. Those are some beasty numbers. When you talk about a player AVERAGING these same numbers in a five game series…WHEW! LeBron did that in this NBA Finals series, on his way to grabbing the Bill Russell Finals MVP Trophy. The only other player to accomplish this feat was legendary hall-of-famer Oscar Robertson. In 1963, the "Big O" ridiculously averaged 31.8 ppg, 13.0 rpg and 9.0 apg.
8
His Teammates Stepped Up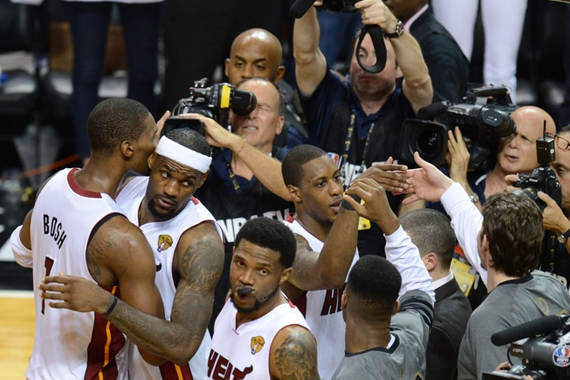 via: Yahoo Sports
When it was time for LeBron to make "The Decision," the opportunity to team up with two of the league's best in Dwyane Wade and Chris Bosh was too good to pass up. But we cannot forget about the steadiness of Mario Chalmers, the defensive prowess of Shane Battier, the bench scoring of Norris Cole, the rebounding of Udonis Haslem, the spot minutes of James Jones, and the seven 3's from Mike Miller last night.
7
Losing the NBA Finals Last Year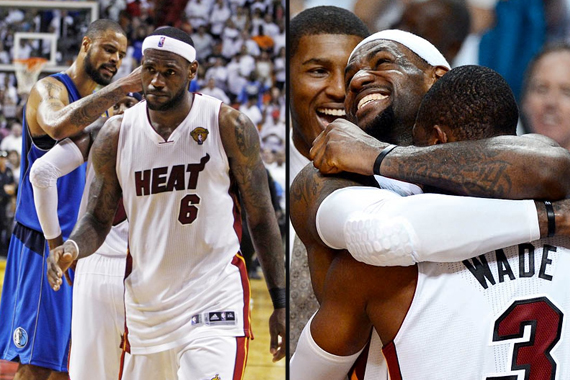 via: The St. Augustine Record & Naijamayor
The Heat were favored to win the NBA title last year in the first year of the alliance of the big three. When they ran into the Dallas Mavericks, their odds-on favoritism went out of the window when Dallas dismantled them in six games. LeBron took the bulk of the blame because of how small he came up in that series. During last night's press conferences, both Dwyane Wade and LeBron James admitted that although the pain from that loss was extremely significant at the time, it was the best thing that could've happened to them. Both stated that, "they had to go through the pain to get to this point." It humbled them.