Staying Active while Maintaining Social Distancing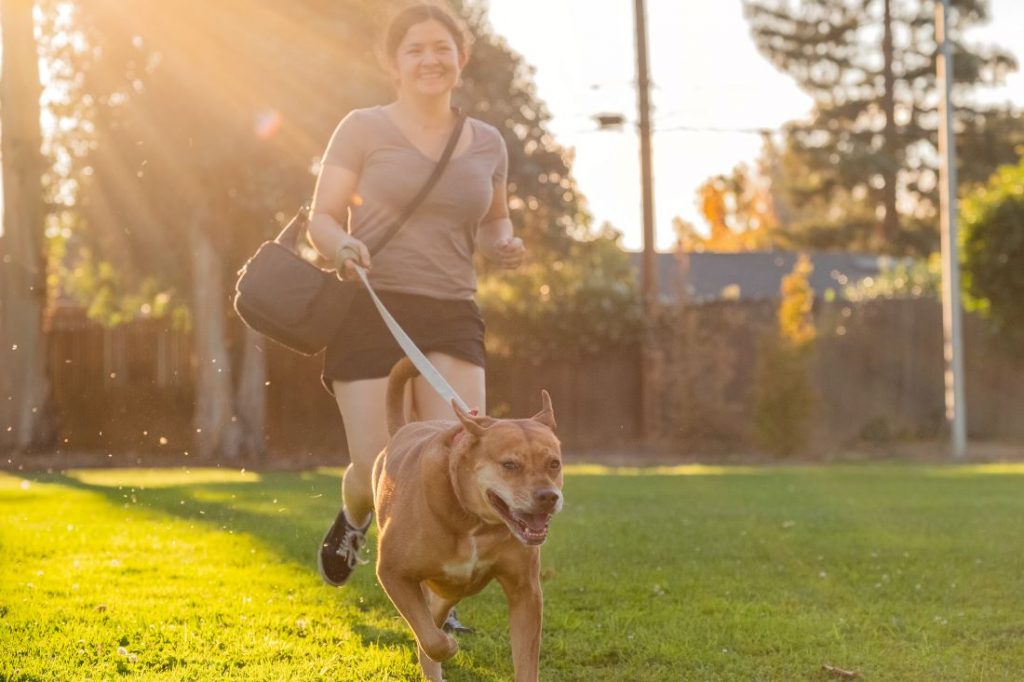 All ACE Certified Professionals know the value of regular exercise, but this may be a great time to remind your clients, as many people are finding themselves living more sedentary lifestyles and performing less physical activity than usual. Regular exercise is essential for preventing weight gain, supporting healthy immune function, improving mood and maintaining overall physical and mental health.
Unfortunately, people all over the world are living under some kind of restriction on their lifestyles and are often limited to leaving the house only for absolute essentials. As of this writing, more than 90% of Americans are under stay-at-home orders. Gyms and parks are closed across the country. Even access to trailheads and state and national parks have been blocked.
Meanwhile, the internet is full of videos of suburbanites holding group-exercise sessions with each participant at the foot of their driveway or spaced apart in a cul-de-sac, and city-dwellers exercising on their balconies under the leadership of an exercise professional positioned on a nearby rooftop. As uplifting and inspiring as those videos may be, they probably don't represent a long-term daily exercise solution for most people who will be house bound for the foreseeable future.
So, how can you and your clients remain active when most outdoor exercise is off-limits and fitness facilities are closed? This is a time for creativity and adaptability when it comes to exercise programming.
Outdoor exercise—sometimes called green exercise—provides an array of beneficial responses beyond those offered by exercise alone, including boosting vitamin D levels, improving cognitive function and reducing stress (Calogiuri et al., 2015; Grazuleviciene et al., 2015; Barton & Pretty, 2010). Encourage your clients to get whatever outdoor exercise they can without driving to a different location, even if it's simply walking the dog a couple of times a day. This is also a great way to get the rest of the family involved or have some quality one-on-one time with your significant other or child. Just be sure to maintain appropriate social distance from friends and neighbors and otherwise adhere to local ordinances and state and federal guidelines as those evolve.
If getting outside is not possible, remind your clients that they can still get a well-rounded workout at home – and that you can coach them through those sessions, if appropriate. For strength training, yoga, Pilates or meditation, encourage them to set aside a clutter- and distraction-free zone, if possible.
If they have exercise equipment like dumbbells, kettlebells or resistance bands, that's great. If not, they can still perform a body-weight training session that will work the whole body and help them develop or maintain their muscular strength and endurance. The ACE Exercise Library has over 100 movements that don't require equipment. Exercises like squats, push-ups, planks and lunges can be performed without equipment, while single-arm rows, dumbbell curls and overhead presses can be performed with household items like milk cartons or laundry detergent. This is where creativity is a must.
Encourage clients to get adequate cardiorespiratory exercise in whatever way they can and decrease their sedentary time as much as possible. They should avoid long stretches on the couch, no matter how tempting binge watching may be, and get up to perform household chores or simply move around as frequently as possible. Even standing up during a commercial break on occasion to perform a set of squats or stretches can provide a much-needed interruption to sedentary time. ACE-sponsored research has found that the frequency of breaks from sitting should be every 60 to 120 minutes and that breaks in sedentary time, during which you should perform light-intensity activities including routine household or occupational tasks, lasting an average of 5 to 10 minutes were beneficially associated with decreased metabolic risk.
Remind clients that they should accumulate 150 minutes of moderate-intensity physical activity, 75 minutes of vigorous-intensity physical activity or a combination of both each week. In addition, they should perform two full-body muscle-strengthening sessions each week. Those recommendations, which come from the Physical Activity Guidelines for Americans, can be achieved even at home and with no special equipment.
The World Health Organization offers five simple tips to stay active, reduce sedentary behavior and relieve stress while at home in self-quarantine:
Take short active breaks during the day
Follow an online exercise class [or exercise with a health coach or exercise professional through virtual training]
Walk
Stand up
Relax
In addition, it is essential that clients remember to eat healthily and stay hydrated.
Remind them that, while circumstances have certainly changed, their physical- and mental-health needs have not. Now, more than ever, we all must be sure to take care of ourselves.
References
Barton, J. & Pretty, J. (2010). What is the best dose of nature and green exercise for improving mental health? A multi-study analysis. Environmental Science & Technology, 44, 3947–3955.
Calogiuri, G. et al. (2015). Green exercise as a workplace intervention to reduce job stress: Results from a pilot study. Work, 53, 99–111.
Grazuleviciene, R. et al. (2015). The effect of park and urban environments on coronary artery disease patients: A randomized trial. BioMed Research International, 2015, 403012.