The 9teen Medals Of the Greatest Olympian Ever
16
2004 Athens: 200m Butterfly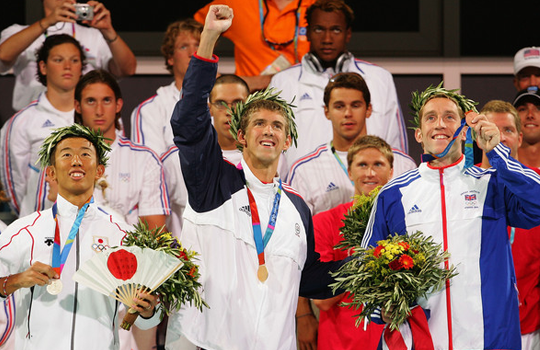 via: Zimbio
The beginning of what became known as Phelps' signature event, he set an Olympic record of 1:54.04, en route to another gold medal.
15
2004 Athens: 4x200m Freestyle Relay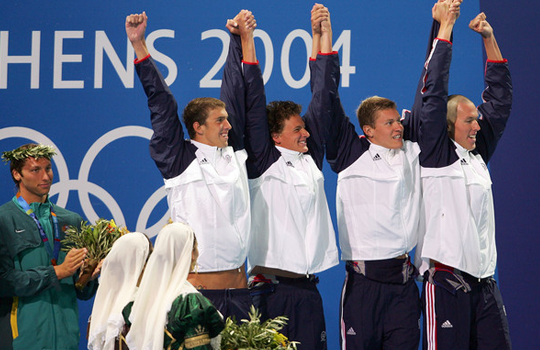 via: Zimbio
Alongside Ryan Lochte, Peter Vanderkaay, and Klete Keller, Phelps swam in the 4x200m Freestyle Relay, just minutes after he won the 200m Butterfly. The American team held off the heavily favored Australians by 0.13 seconds.
14
2004 Athens: 200m Individual Medley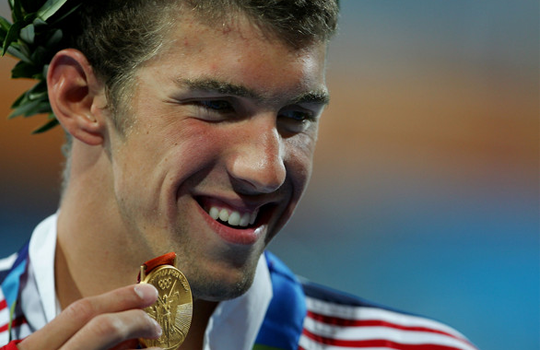 via: Zimbio
Setting a new Olympic record, Phelps swam a 1:57.14.