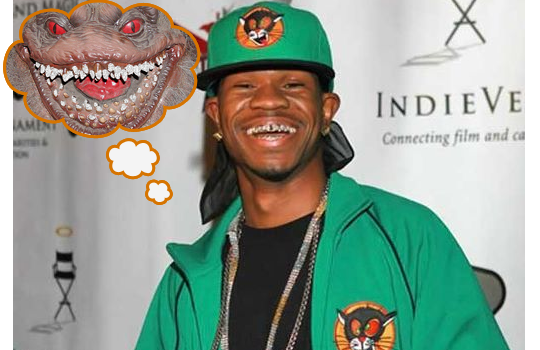 via: Santa Banta
Houston rapper Chamillionaire looks like an extra from the movie Critters.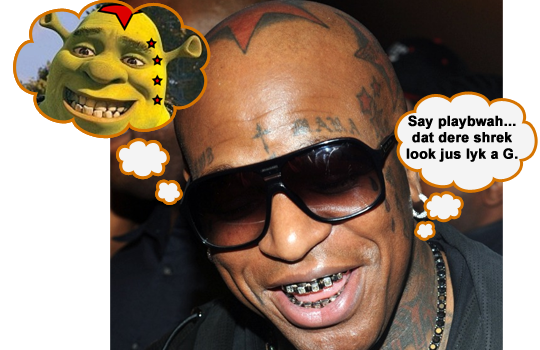 via: Club 93.7
Put a grill on Shrek, change his skin tone, add some tattoos, and you have Cash Money Records' Birdman.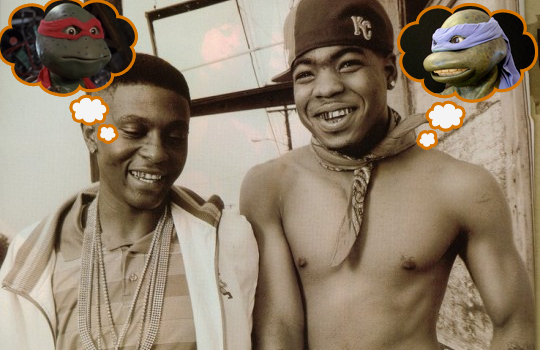 via: The Smoking Section
Lil Boosie & Webbie are close friends, like brothers. Raphael and Leonardo from the Teenage Mutant Ninja Turtles share the same type of relationship.