Its Friday night and your girlfriend decided to stay in for the night. You ask her what she is up to and she replies, "Just surfing the web." More than likely, she is not Googling 'nuclear fusion' or 'genetic splicing.' The world wide web has made it very easy for women to scratch their itch to window shop from the comfort of their own home. Good luck trying to get some attention from her fellas. Here are the 9 best fashion websites:
9   Forever 21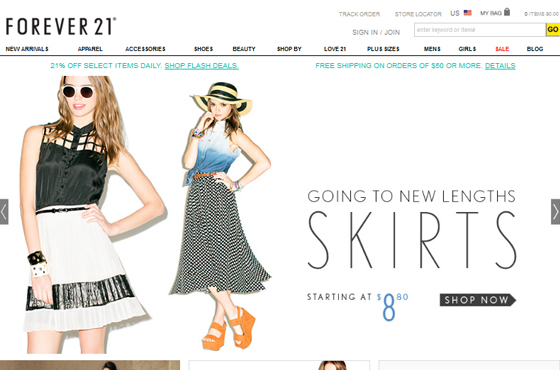 Image and Description via: forever21.com
Forever 21 is an American chain of clothing retailers that offers trendy clothing and accessories for young women, men, and girls at affordable prices. The website features many items that are available in stores, with fast and reasonable shipping prices.
8   Neiman Marcus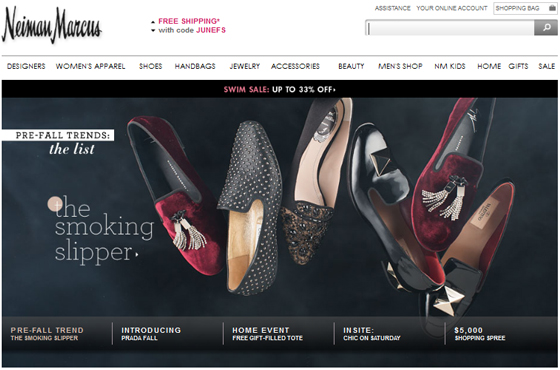 Image and Description via: neimanmarcus.com
At Neiman Marcus Online, shop fashion's top designers and beauty's best brands, plus designer jewelry, luxurious decor, and distinctive gifts for any occasion.
7   Bakers Shoes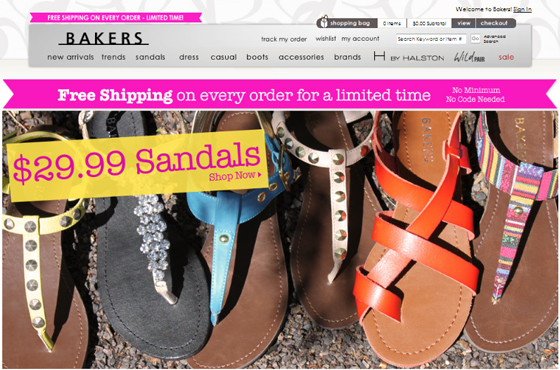 Image and Description via: bakersshoes.com
Bakers Shoes offers fashion shoes for women – sandals, boots, dress shoes, pumps, platforms, casual flats, ballerina flats, canvas shoes, handbags, accessories.