9 Worst NBA Draft Picks Of All Time
The NBA Draft Lottery was last night. The New Orleans Hornets took home the top prize (the #1 pick). That pick will more than likely be Anthony Davis from Kentucky. Davis is highly regarded as an "once in a lifetime" player that can lift a franchise to new heights. But not every high draft pick has panned out to be worthy of the high praise. Here are the 9 worst NBA Draft picks of all time:
9 Robert "Tractor" Traylor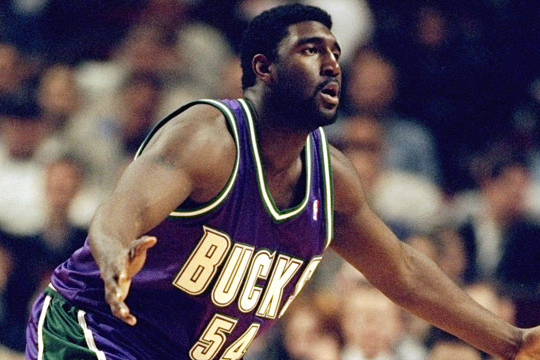 via: CNN
Prior to his NBA career, Robert "Tractor" Traylor had a decent career at the University of Michigan. But, his senior year was marred by a severe NCAA investigation that led to Traylor being placed on three years probation. Despite this, the Dallas Mavericks selected him with the 6th overall pick. He was traded on Draft Night to the Milwaukee Bucks for Pat Garrity, and most notably, future Hall-of-Famer Dirk Nowitzki. Battling obesity throughout his career, Traylor's career was marginal at best. Its sad that his life ended so soon. Rest in Peace Tractor.
8 Chris Washburn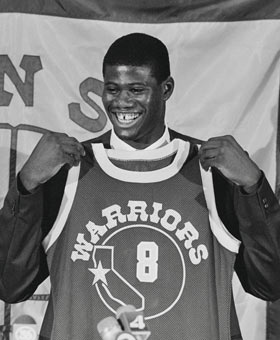 via: Tiroslibres
Washburn was selected by the Golden State Warriors with the 3rd overall pick of the 1986 NBA Draft. Knee tendinitis resulted in Washburn taking anti-inflammatory medicine, which led to a kidney infection in January 1987. On January 28, 1987, Washburn checked into a Van Nuys, California drug rehabilitation clinic, admitting he had a cocaine problem. He played 72 games over two seasons (one and a half with the Warriors and part of another with the Atlanta Hawks), averaging 3.1 points and 2.4 rebounds per game. Washburn was banned from the NBA for life in June 1989 after failing three drug tests in three years.
7 Joe Barry Carroll
via: Jock Nuts
Carroll had a great career at Purdue University. He was the consensus #1 pick of the 1980 Draft. The Golden State Warriors took him. But what did they give up to get him? Only Robert Parrish to the Celtics and a draft pick, which would later materialize into Kevin McHale. The Celtics went on to win three championships with these players.