9 Greatest Hip-Hop Beefs of All-Time
The Lil Wayne vs. Pusha T beef has been taken to another level. Lil Wayne took to his Twitter at 3:00 this morning with a tweet addressed to Pusha T, that was the antithesis of a "top of the morning" greeting (see image above). The tweet was in response to Pusha T"s latest track "Exodus 23:1," in which Pusha allegedly takes a subliminal shot at Lil Wayne"s artist Drake. This beef is only the most recent feud in the history of hip-hop. Rap beefs have become part of the culture. As fan, we have witnessed some of the greatest altercations on wax that has produced some of the greatest hip-hop music ever. Here is a list of the 9 greatest hip-hop beefs of all-time:
9 Game vs. 50 Cent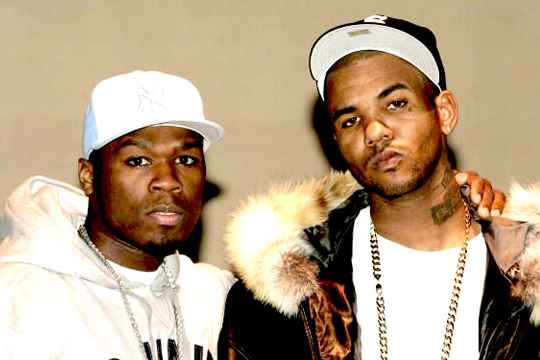 After being dismissed from 50 Cent"s G-Unit crew, Game went on a tirade against 50 and "G-Unot." After countless back and forth and failed reconciliations, 50 and Game had some heated exchanges. Through this beef, many diss tracks were made, like "300 Bars and Runnin"" and "Piggy Bank."
8 Eminem vs. The Source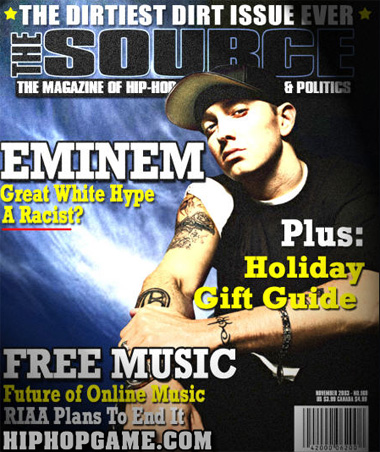 Eminem launched his rap career on the pages of The Source, which featured him in its "Unsigned Hype" column in March 1998. The honeymoon came to a halt after Source co-founder Raymond "Benzino" Scott started hurling disses at Eminem on wax and via the magazine. While Slim Shady had no music rag to hurl back at Benzino, he had something Benzino lacked: rhyming skills. Shady struck back with a brigade of insults, including "Nail in the Coffin" and "The Sauce." As the beef progressed, The Source lost readership and alienated advertisers. Benzino"s music career took a nosedive, while Eminem"s rap career flourished.
7 Eazy-E vs. Dr. Dre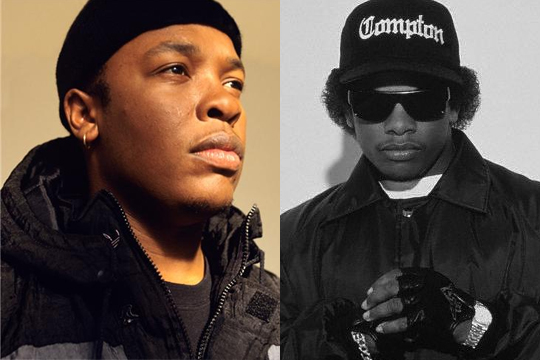 Ex-NWA partners Eazy-E and Dr. Dre traded insults non-stop after a nasty breakup. Just when it looked like Dre had sealed the deal with "Dre's Day," Eazy-E fought back with "Real Muthaf–kin" Gs." Eazy attacked Dre and Snoop, dubbing them studio gangsters who had never really witnessed the harsh realities of the "hood. As if that wasn"t enough, he devoted plenty of airtime to Dre"s past as a member of the electro-pop group World Class Wrecking Cru", ridiculing Dre"s fruity outfit. "Damn it's a trip how a n—a can go so quick from wearing lipstick to smoking on chronic at picnics," he rapped. Eazy threw in a pic of Dre dressed in pumps and mascara to boot.