9 Signs That You're a Facebook Addict
Facebook, the social media juggernaut currently has over 800 million members worldwide. Essentially, if you do not have a Facebook account, you don't exist in this day and age. Social media "networking" has replaced the old-fashioned method of physical interaction. You can court someone, meet someone new, or create a whole new identity right from the comfort of your computer screen. Needless to say, it is easy to get caught up in the world of Facebooking, and some people take it way too far. Here are 9 signs that you are a Facebook addict:
9          Multitasking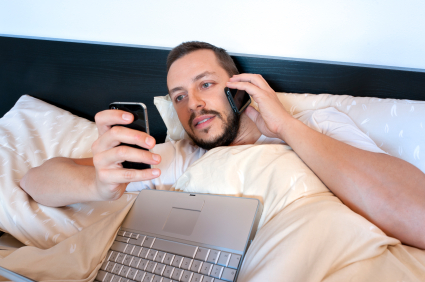 via: Kurzweil Accelerating Intelligence
You look at your Facebook profile while on your mobile phone, but you also supplement that by firing up your profile on your computer to get a clearer/larger view. Now you have a mouse in your right hand and a cell phone in your left.
8          Facebook is Your News
Source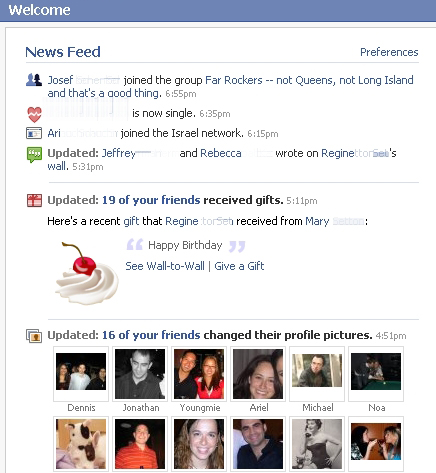 via: Regular Expession (blog)
You are in tune with current events, based only on what the people on your timeline are talking about. Your Facebook timeline has caused you to cancel your newspaper subscription and forget what channel MSNBC is on your cable box.
7          The Sneak Attack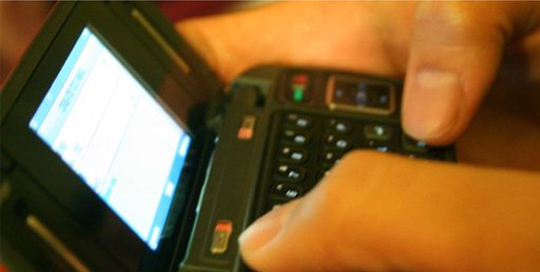 via: Florida State University London Study Centre
Meetings at work are not the most exciting way to spend your morning. So you pull out your cell phone while your boss is rambling on and on, and Facebook under the conference table. But be careful, that smirk that you have on your face from reading your best friend's funny status update can get you busted; and ultimately fired.
About Author
Marcus