9 Worst NBA Draft Picks Of All Time
6 Hasheem Thabeet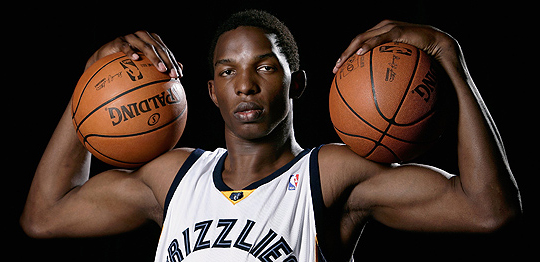 via: Memphis Flyer
7'3″, 263 lbs., National Defensive Player of the Year, Big East Co-Player of the Year, Second Team All-America might sound like a sure fire hit. Not in this case. Hasheem Thabeet was a very raw player coming out of UConn. Selected by the Memphis Grizzlies with the #2 pick of the 2009 Draft, Thabeet is the highest drafted player ever to be demoted to the D-League.
5 Michael Olowokandi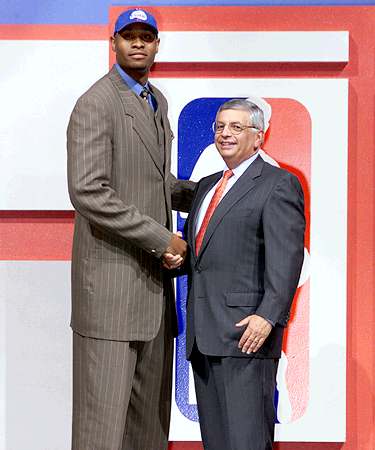 via: Lord Yuan Shu
Before Blake Griffin and Chris Paul arrived in town, The Los Angeles Clippers made some stupid decisions as a franchise, to say the least. This was one of them. The Clippers selected Michael Olowokandi with the #1 pick of the 1998 Draft over players like Paul Pierce, Dirk Nowitzki and Vince Carter. In 500 career regular season NBA games (399 games started), Olowokandi averaged 8.3 points, 6.8 rebounds, and 1.39 blocked shots per game.
4 Darko Milicic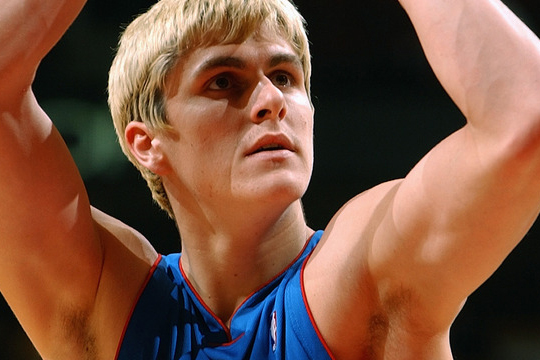 via: Bleacher Report
The 2003 NBA Draft was arguably the best draft ever. But, the #2 pick definitely wasn't the highlight of the draft. Going #1…LeBron James. Going #2…Darko Milicic to the Detroit Pistons?????? Now let's run down this list: Carmelo Anthony, Chris Bosh, Dwyane Wade, Chris Kaman, Kirk Hinrich, TJ Ford, Nick Collison, David West, Boris Diaw, Kendrick Perkins…all players selected below Milicic. The Pistons are kicking themselves to this day.