7
2008 Beijing: 4x200m Freestyle Relay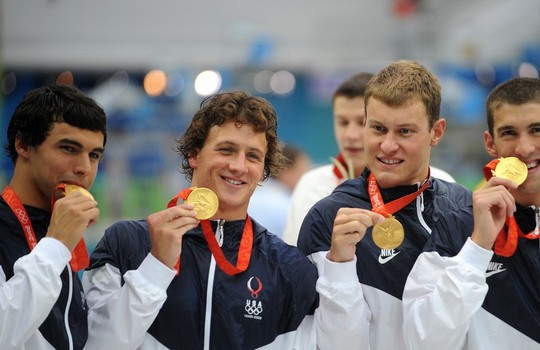 via: Aspirations Of Olyvil
Phelps swam the lead-off leg of the 4x200m Relay. The U.S. team of Phelps, Lochte, Ricky Berens, and Vanderkaay demolished the world record with a time of 6:58.56, and leaving runners-up Russia more than 5 seconds behind.
6
2008 Beijing: 200m Individual Medley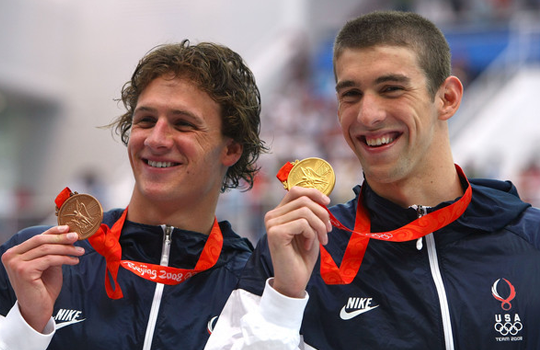 via: Zimbio
Another world record for Phelps as he swam a 1:54.23.
5
2008 Beijing: 100m Butterfly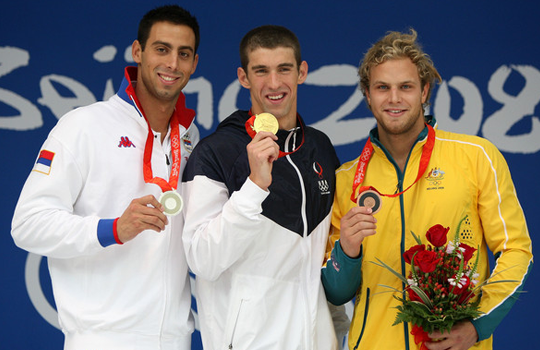 via: Zimbio
In the closest and most controversial of Phelps' races, Phelps edged out Serbian Milorad Cavic. Cavic had a commanding lead after 50 meters, when Phelps started to chase him down. Phelps ended up out touching him by the slimmest of margins, 0.01 seconds. His 50.58 second swim set an Olympic record.